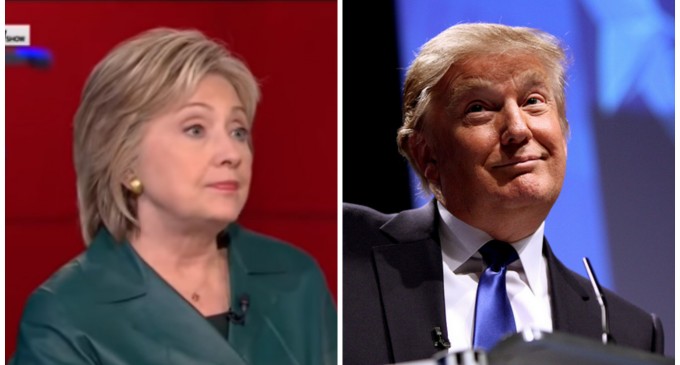 It's a horse race, neck and neck for Trump and Hillary and the latest update is from the USC Dornsife/LA Times Presidential Election Daybreak poll which has Trump leading Hillary by approximately three points.
Just two weeks ago, the poll had Trump losing to Clinton by three points, a 45.5 percent to 42.1 percent, now however the numbers have Trump at 45.1 percent and Hillary at 42.3.
Every day the poll asks 3,000 voters survey questions about who them plan to vote from in November.  Each week a new poll is revealed based on the previous weeks survey, thus the results could be a little behind any major campaign event that might result in a bump.
Hillary's lying ways may actually be her undoing, as one report has discovered at least 35 evasive statements and on the Clinton Campaign website regarding her private email server.  As more voters become educated about Hillary's unlawful behavior, her polling numbers should continue to dip.
Read more on the next page.