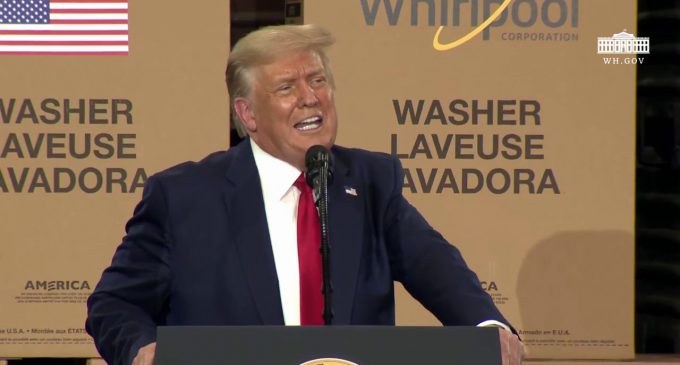 During a speech given at the Whirlpool Corporation Manufacturing Plant in Clyde, Ohio on Thursday, President Trump commented that he might not be in the public spotlight for a 'while' because he's made 'a lot of rich enemies.'
The backdrop of the remarks was an executive order that will sharply reduce drug prices by cutting out the 'middlemen' who are 'making more than the drug companies' by mandating U.S. government agencies to purchase all essential drugs from American companies.
"So I have a lot of enemies out there. This may be the last time you'll see me for a while. A lot of very, very rich enemies, but they are not happy with what I'm doing," said Trump.
"But I figure we have one chance to do it, and no other President is going to do what I do. No other President would do a favored nations, a rebate, a buy from other nations at much less cost. Nobody. And there are a lot of unhappy people, and they're very rich people, and they're very unhappy," he added.
Turn the page.