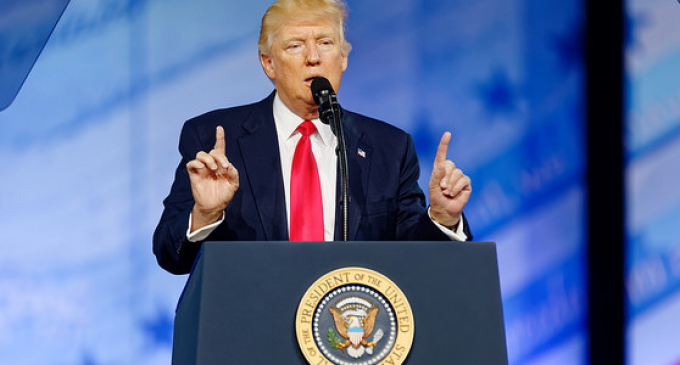 Donald Trump has long appeared detached from the health care debate, issuing tweets on the matter but mostly letting Congress hash it out on their own. This week, after the most recent GOP plan collapsed, he got involved in a much more direct way.
Of course, he still did so on Twitter. This is Donald Trump we're talking about. Sometimes his Twitter followers find out about policy proposals before his own cabinet.
Trump's latest tweets on health care suggest he's unleashing the full Art of the Deal on Congress. He delivered an ultimatum and consequences should they not succeed. That punishment would be sure to please most Americans, considering how unpopular this Congress has proven to be.
Or maybe it might actually encourage them to get something done. Either way, it might be a win for Trump.
See what Trump is doing to force Congress' hand on the next page: