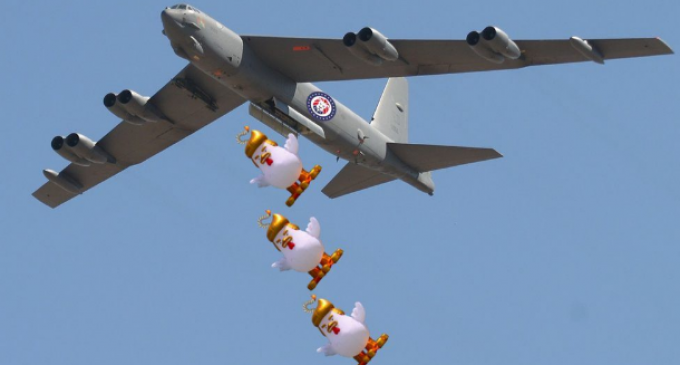 Something in the leftist mindset inspires them to use ludicrous images to define their protests. Almost any left-wing protest involves masks, costumes and other paraphernalia in silly stunts that detract from the positions they try to advance.
Think back to the Women's March and the pink "p***y hats, the vagina costumes, etc. On Tax Day, protesters displayed a large inflatable chicken with golden-Trumplike hair to taunt President Donald Trump to release his tax returns.
The 30-foot chicken balloon returned to Washington last Wednesday, appearing on the Ellipse between the White House and Washington Monument. Purportedly, it was meant to tweak the president as being a chicken hawk for his strong rhetoric against North Korea.
Proving they're always too clever by half, progressives hoping to trigger a reaction from pro-Trump supporters got more than they bargained for. On the next page, see the absolute deluge of memes appearing on the Internet, appropriating the chicken on behalf of President Trump.