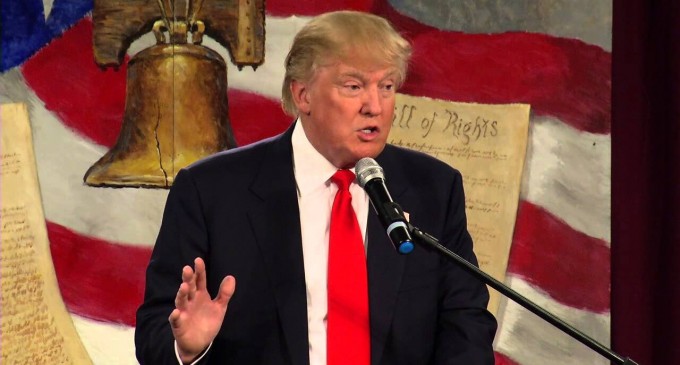 Donald Trump, fed up with the way Fox News has been treating him this past election cycle, is putting his foot down and leaving the cable giant in the dust.
As anticipation mounts for the news channel's Republican presidential candidate debate tomorrow night, the party frontrunner shocked everyone by announcing that he would not be attending the event. The announcement was made by a Trump campaign spokesperson, who confirmed that he was "definitely not" participating in the debate.
Instead, Trump will be hosting a fundraising event for veterans this Thursday, which is probably a greater use of time than bickering back and forth with the other candidates on a biased channel. The GOP frontrunner, of course, is all too familiar with Fox's bias.
Beforehand, Trump had requested that Fox News anchor Megyn Kelly be barred from moderating the debate, citing her unfair treatment of him during an earlier debate on the network. Rather than consider the candidate's request, Fox mocked Trump, insinuating that he was not fit to deal with enemy leaders like the Ayatollah and Putin and defending Kelly as an "excellent journalist." Such remarks won't play well with The Donald's many loyal fans, who will similarly stand by their man.
See more on the next page: