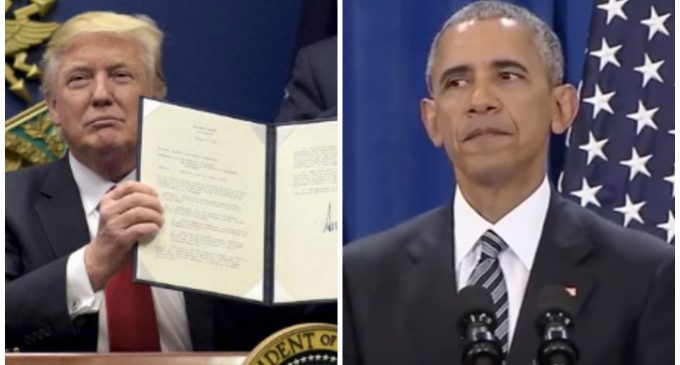 Donald Trump is making good on his promise to get tough on illegal immigration. Now, illegal immigrants who once thought they were safe from deportation are once again facing removal from the country.
Immigration was perhaps the defining campaign theme for Trump, but the issue has taken a back seat to many other distractions since Trump took office. Some of that is because of obstruction from the nation's courts. One of Trump's first efforts as president was to sign an executive order that banned travel and immigration from several countries with known ties to terror — but the ban never went into effect thanks to an army of liberal judges seated by Barack Obama.
Trump also hasn't signed any legislation on the issue — and even suggested that illegal aliens brought to the United States by their parents would not be deported.
But that doesn't mean that work hasn't gotten done on the matter. Trump's administration has been working hard to tackle immigration, but they're not doing it through legislation or executive order. They're doing it through enforcement.
See how Trump is rolling back several Obama era protections on the next page: