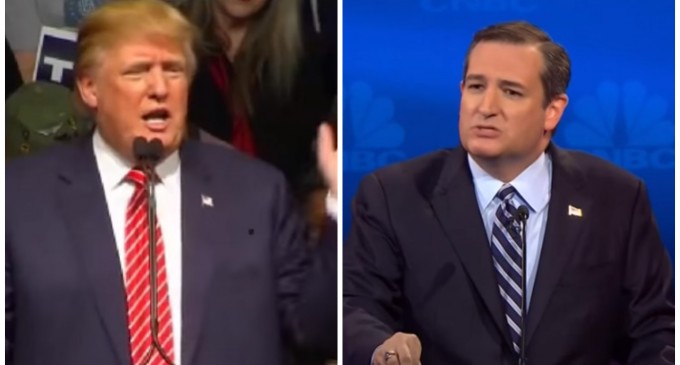 After the Iowa Caucus results were finalized late Monday night, Donald Trump gave an uncharacteristically gracious speech in which he seemed pleased with his second place finish. Many took that speech — coupled with his loss — as a sign that Trump was beginning to more strictly adhere to the conventional rules of presidential politics, with less name-calling, less accusations, and less bombast.
Well if that was ever the case, it is no longer, as the Trump bombast is back in full force.
After learning of a Cruz campaign snafu in which they incorrectly released a statement saying that Ben Carson had dropped out prior to the conclusion of the final Iowa caucuses, Donald Trump accused Cruz of stealing the election, and insisted the results be thrown away or re-administered.
The Crux campaign has since apologized for what they called a "mistake," citing an errant CNN article that claimed Carson was heading back home after his disappointing loss in the state caucus.
Continue reading on the next page to see Trumps demands and accusations, hear his interview talking about this points: