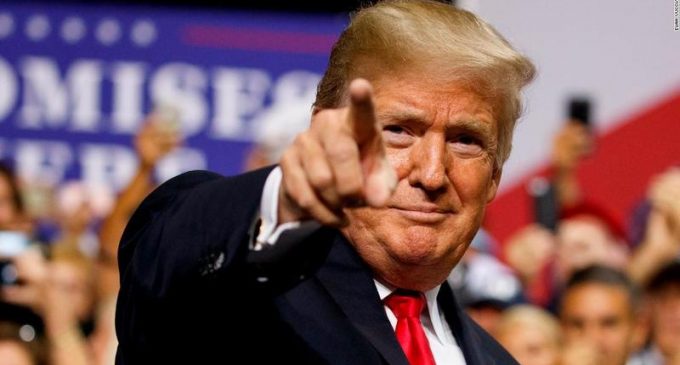 Despite the stark picture painted by Democrats and several Republicans regarding the tariffs President Trump threatened to impose on Mexico in order to get them to act on the tide of illegals pouring across our border, it appears that Trump's tariff threat has worked out quite well.
Trump said last Thursday that he would use national emergency authority to impose a 5% tariff on all imports from Mexico with a sharp increase to 25% in October if the Mexican government doesn't act to curb illegal border crossings.
The threat was in response to a surge in illegal crossings this year, which has been escalating since January. More than 144,000 illegals were apprehended in May alone. That's the greatest number for a single month in the five years.
It took a mere week for Mexico to capitulate.
I am pleased to inform you that The United States of America has reached a signed agreement with Mexico. The Tariffs scheduled to be implemented by the U.S. on Monday, against Mexico, are hereby indefinitely suspended. Mexico, in turn, has agreed to take strong measures to….

— Donald J. Trump (@realDonaldTrump) June 8, 2019
….stem the tide of Migration through Mexico, and to our Southern Border. This is being done to greatly reduce, or eliminate, Illegal Immigration coming from Mexico and into the United States. Details of the agreement will be released shortly by the State Department. Thank you!

— Donald J. Trump (@realDonaldTrump) June 8, 2019
Move to page 2 to see how this one act not only helps defund the cartels, but will likely end the catch-and-release of Central American migrants.