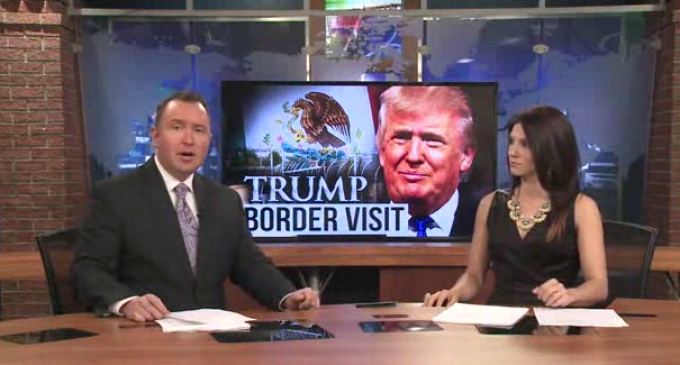 The National Border Patrol Council (NBPC), a national AFL-CIO-controlled union that represents U.S. Border Patrol agents, has just cancelled Donald Trump's tour of the Laredo Sector of the Texas/Mexico border.
Border Patrol agent Hector Garza, who is the Local 2455 president, had invited Trump to check out his section of border. Now, Agent Garza has confirmed the national union had intervened and insisted Garza back out of giving Trump a border tour.
But knowing Trump, this story isn't over.
CONTINUE FOLLOWING PAGE: