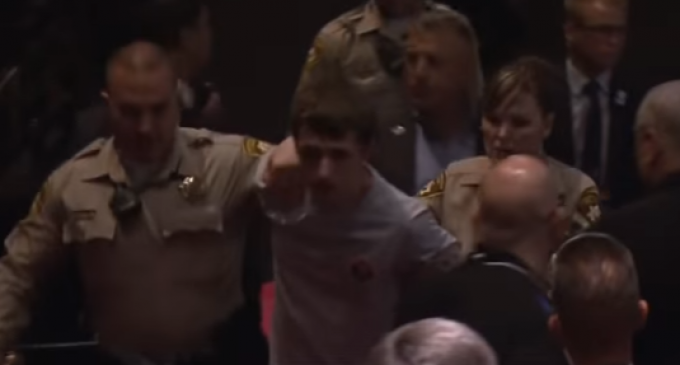 A man tried to assassinate Donald Trump at the candidate's Las Vegas rally this weekend but was stopped by local law enforcement.
After a full year of media-driven character attacks, an attempt to take Trump's life was only a matter of time. The left has done everything in their power to vilify the Republican nominee to every subgroup of American voter. He was painted as anti-Mexican due to his policies on border security. He was called anti-Islam for his stance on alien-Muslim immigration. He was anti-Black because — well, it's not clear how he was anti-Black, but that hasn't stopped the media from claiming so regardless. The same goes for the LGBT community, and many others.
The would-be shooter, an immigrant himself, was no doubt pushed over the edge by these factless portrayals. This sick teenager was likely exposed to nothing but hatred for Trump here in the United Sates and abroad. Even his home country's politicians tried to ban the Republican nominee from crossing their borders.
While it's inexcusable to defer blame toward anyone but the would-be shooter, the more times Trump is called "the next Hitler" by the press, the more acceptable his assassination becomes in the minds of many within across the globe.
See how the would-be assasin attempted to kill Mr. Trump on the next page: