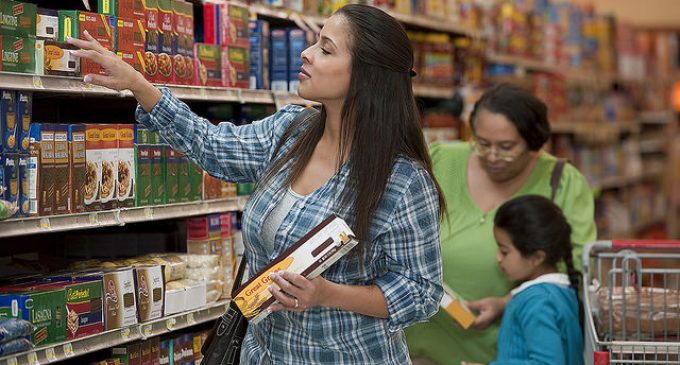 The Trump administration has implemented a new rule that seeks to crack down on legal immigrants coming into the country only and subsequently use our welfare system.
The new "public charge" regulation makes it far less likely that an immigrant that comes into our country would be able to obtain permanent residency if they use any form of welfare. This includes food stamps, healthcare services and public housing.
The new rule will officially be released Wednesday and go into effect 60 days later.
Acting director of the U.S. Citizenship and Immigration Services, Ken Cuccinelli, announced the rule at a press briefing at the White House Monday morning.
"We certainly expect people of any income to be able to stand on their own two feet," Cuccinelli said. "A poor person can prepare to be self-sufficient… so let's not look at that as the be all end all."
The rule further defined the term "public charge" in the Immigration and Nationality Act. Historically, the public charge term referred to someone who is "primarily dependent on the government for subsistence" based on their receipt of "public cash assistance." But the new regulation expands the definition to include anyone who receives food stamps, Medicaid and housing subsidies.
A recent Center for Immigration Studies (CIS) study notes that about 63 percent of noncitizen households in the U.S. use at least one form of taxpayer-funded welfare, while only about 35 percent of native-born American households are on welfare. This means that noncitizen households use nearly twice as much welfare as native-born American households.

In California — with the largest noncitizen population in the country at almost 11 million or nearly 30 percent of the state's total population — more than seven-in-ten, or 72 percent, of households headed by noncitizens are on at least one form of welfare. Compare that to the findings that only about seven-in-twenty, or 35 percent, of native-born households in California are on welfare.

Preventing Americans from being forced to foot the bill for welfare for newly arrived legal immigrants is hugely popular among U.S. voters. A Rasmussen Reports poll conducted in 2017 revealed that more than six-in-ten voters, or 62 percent, said they would support a plan that bans legal immigrants from receiving welfare for at least the first five years of their residency in the country. Roughly 67 percent of swing voters and nearly 60 percent of black Americans said they would support such a plan.
Source: Breitbart