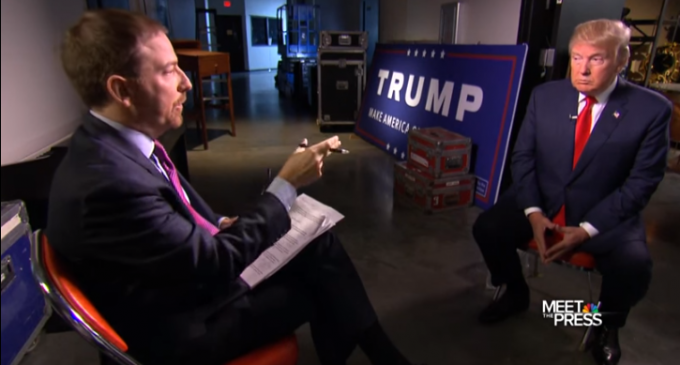 As the Democrats argue amongst themselves who is the most anti-gun of all, one Republican in particular is speaking out in defense the Second Amendment.
That Republican, of course, is none other than Donald Trump, the current frontrunner in the GOP primary. Speaking on Meet The Press, he offered a convincing defense of gun rights and an interesting account of his own evolution on the subject.
Asked by Chuck Todd about his past support for gun control, Trump explained that his views in the 1990's, like most Americans, were very different from his views now. This is plausible since the 90's saw the introduction of the federal assault weapons ban, an ineffective restriction on firearms that did nothing to reduce crime and convinced many that gun control wasn't the answer.
Indeed, in the current political climate, it is almost insane to imagine that people shouldn't be able to defend themselves. As Trump argued on the program, the threat posed to America by terrorist groups like ISIS is so great that Americans would be wise to stock up on firearms and remind potential attackers that "bullets go both ways."
Read more on the next page: