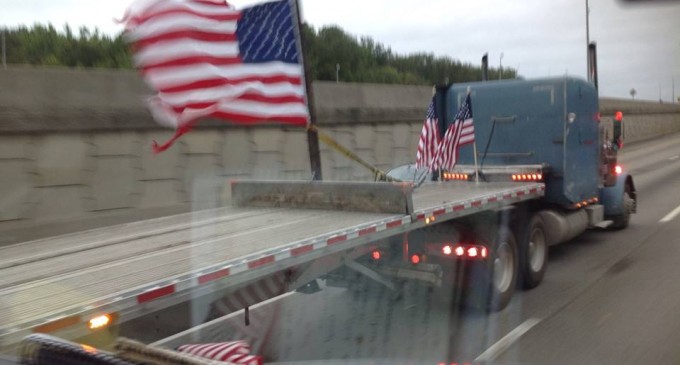 Think that the truckers involvement ended with their ride this past weekend? Think again!
Now General Lee, ambassador of the trucker movement, announces truckers will be doing a nationwide ride for the constitution.
They will also be working with veterans and the Conventions Of States Project.
Tune in to their show every night at 9pm EST on www.ridefortheconstitution.org to see how YOU can participate.
They will be announcing their routes nightly
Support these patriotic Americans and support your country. Volunteers are needed. Become involved!
TODAY's ROUTE – General Lee departed Breezewood, PA this morning and will be travelling on I-80W/I-90W /Ohio Turnpike. He will be making a stop at The Blue Heron Service Plaza mm 76 near Genoa, OH at approximately 5pm EDT for at least half an hour. If you are in the area he will be happy to have you visit with him. From there he will be headed westward as far as he can legally drive for the day.