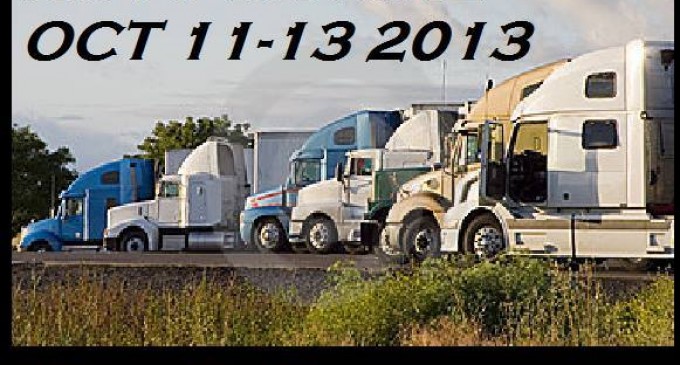 The backbone of America will be showing amazing backbone this weekend as truckers will be riding into Washington D.C., looking to arrest congressman and shut down the government!
Only 2 days later, on the Oct. 13th, there will be a million veteran march on Washington D.C. as well!
We're behind you guys and God bless America!