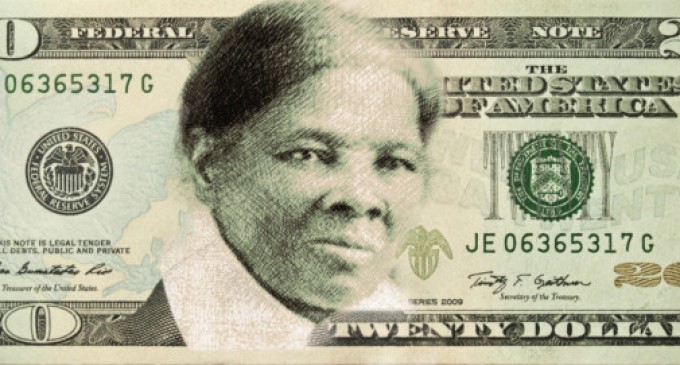 The Obama administration must have a lot of time on it's hands because it's not only spending your money, it's planning on changing how it looks.
Feeling like it hasn't done enough to pander to liberals obsessed with identity politics, the Department of the Treasury has declared that it is considering making some major changes to the $10 and $20 bills. Secretary Jack Lew made an official announcement just this week, revealing what the Department plans to do to our money.
Apparently, the Treasury is getting ready to boot Andrew Jackson off the $20 bill and replace him with a women who is supposed to represent the struggle for "racial equality." Although it was widely speculated that Rosa Parks was the woman in question, the final selection of the Department was Harriet Tubman, the beloved abolitionist and folk hero.
As for the $10 bill, Alexander Hamilton will be joined by a strange, mural-like portrait of various women involved with the women's suffrage movement on the back. Prominent figures like Susan B. Anthony will reportedly be present, but considering the limited space, it will probably be hard to give each woman the distinguishing features necessary to tell them apart.
Naturally, the changes sparked a huge debate over whether they were appropriate or even necessary. While commentators on both sides generally agreed that Tubman is deserving of being commemorated on our currency, conservatives questioned both the wisdom and taste of bumping Jackson off the $20 bill to do so.
See more on the next page: