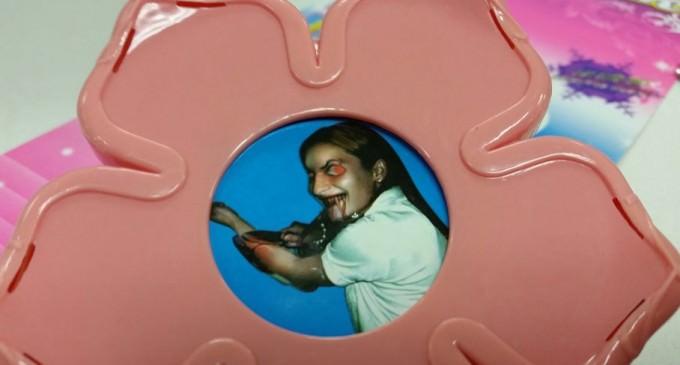 A mother in Dayton, OH discovered a very disturbing, Satanic image of a little girl slashing her wrists inside of a toy meant for ages 3 and up.
When she peeled the foil off the 'princess wand' toy the image was revealed.
How much of this kind of stuff is floating around out there?