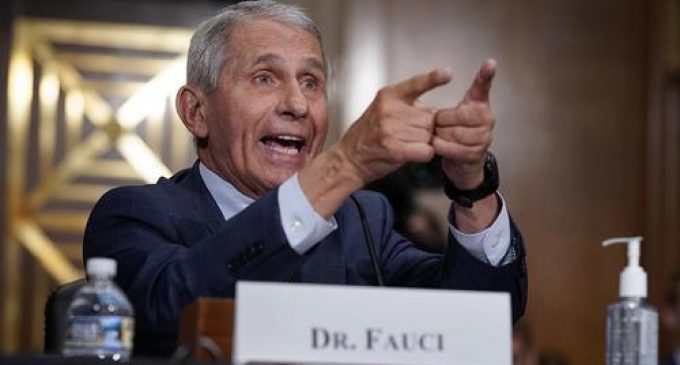 A report by The Intercept on more than 900 pages of newly released materials related to US.-funded coronavirus research in China puts Dr. Fauci back in the hot seat once again.
Back in July, Sen. Rand Paul accused Fauci of funding gain-of-function research in Wuhan for the purpose of making coronaviruses more infectious – an accusation that led Fauci to call Paul a liar. Fauci made the claim that the research didn't technically fit the definition of gain-of-function and that Paul 'didn't know what he was talking about.'
Now, documents released through a Freedom of Information Act lawsuit by The Intercept against the National Institutes of Health strongly indicate that Fauci-funded EcoHealth Alliance was engaged in GoF research to make chimeric SARS-based coronaviruses.
Paul wrote in a Tuesday tweet, saying that Fauci had "lied again."
"And I was right about his agency funding novel Coronavirus research at Wuhan," Paul said.
Rutgers University Board of Governors Chemistry Professor Richard H. Ebright also accuses Fauci of being "untruthful." Turn the page for Ebright's response and more details on what is in the report.