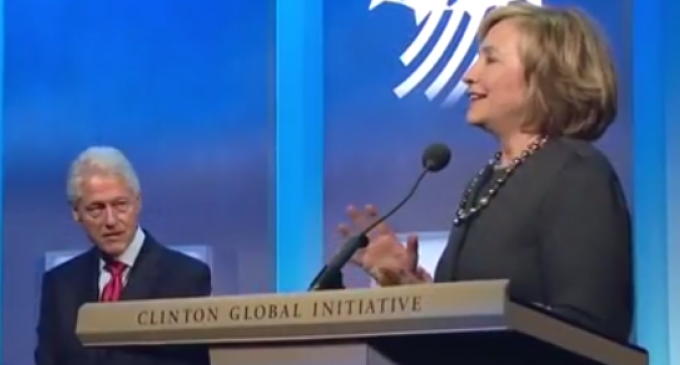 We really don't expect much from the Clintons when it comes to transparency.  And they seldom disappoint.  They've taken the practices of obfuscation and even just plain lying and turned them into art forms.  So it comes as no surprise that their Clinton Foundation is tough to figure out.
What is a bit of a surprise is that a columnist from The Daily Kos (hardly a pro-Trump publication) can't seem to figure out what the Clinton Foundation is either.  He reckons that it's supposed to be a charity, but then it's not like any other charity.  In fact, one independent firm that rates charities doesn't rate the Clinton Foundation because it can't figure it out.  The whole thing might be inscrutable, but it does sound like something Bill and Hillary would come up with.
And let's see how it might fit in with the New World Order.