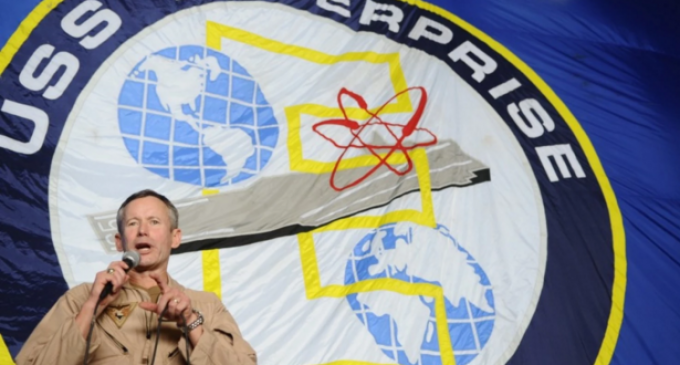 Apparently, for Vice Adm. Ted "Twig" Branch, who is in charge of the Navy's intelligence division, the title holds little power.
According to the Washington Post, since November 2013 Branch has been restricted from reading, seeing or hearing classified information.
This is after an embarrassing scandal involving over 100 Navy personnel, and military secrets in exchange for prostitutes, lavish hotel stays, spa treatments, Cuban cigars, cash and electronic gadgets.
Navy officials have been placed in an awkward position since the investigations, as Branch was once seen as a star in the Navy's officer corps. He was a fighter pilot for combat missions, and best known for his role in a 10-part PBS documentary, then in 2013 he was promoted to become a three-star admiral and director of naval intelligence.
How could everything spiral so quickly for a man with so much prestige to his name?