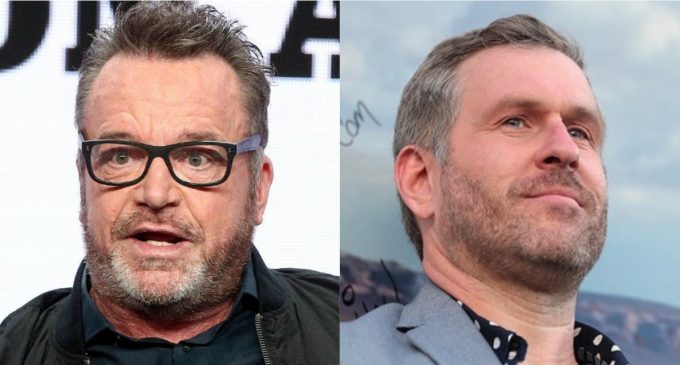 59-year-old liberal Tom Arnold has challenged 41-year-old conservative writer Mike Cernovich to a charity boxing match — and Cernovich accepted.
Arnold got into a physical altercation with Mark Burnett, the English reality-TV producer who brought "The Apprentice" that starred Donald Trump to audiences, at a fundraiser for the Motion Picture Television Fund in September 2018.
Arnold, a rabid anti-Trumper, had been publicly bashing Burnett claiming that the producer was protecting President Trump by refusing to release outtakes from "The Apprentice" in which Trump allegedly uses racial slurs and made other disturbing comments.
According to a witness, as both men were walking into the event and a scuffle ensued that involved shoving, but it was unclear who made the first move. Arnold claimed Burnett tried to choke him.
Mark Burnett just went apeshit & choked me at this huge Emmy party then he ran away with his torn Pink shirt & missing gold chain. I'm waiting for LAPD

— Tom Arnold (@TomArnold) September 17, 2018
Got this bruise tonight when Tom Arnold tried to ambush my husband Mark and me at a charity event. Is your TV show worth it Tom?Please stop pic.twitter.com/lXvuKjIMI2

— Roma Downey (@RealRomaDowney) September 17, 2018
Now the bombastic liberal has now picked a fight with a man almost 20 years younger. Someone is about to get an @ss whopping.
Turn the page for details.