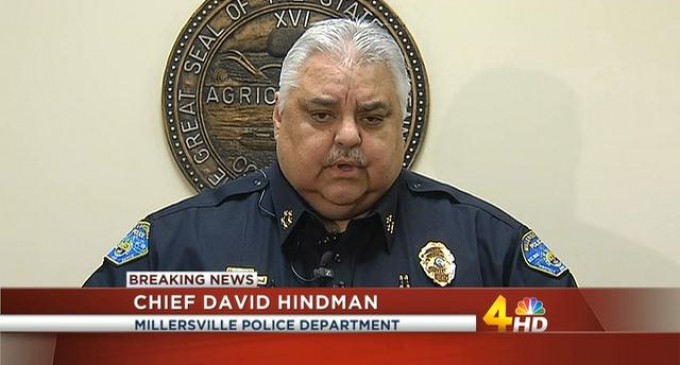 This Wednesday a cop in Millersville, TN pulled over a Muslim man for a minor traffic violation.
The driver informed the officer that his dead child was in the trunk of the car, but he had a permit from the coroner allowing for transportation. The man didn't permit to let the cop see the child, stating that he was abiding by Muslim burial tradition.
He also didn't show the permit he claimed he obtained from the coroner. Millersville Police Chief David Hindman claimed a language barrier prevented much communication.
CLICK THE LINK BELOW FOR MORE + VIDEO: