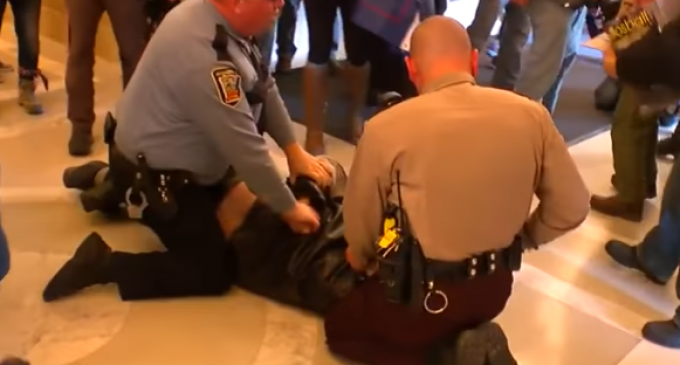 As counter-demonstrations against Pro-Trump rallies this past weekend ramped up, events in Minnesota turned violent, with Democrat Senator Tim Kaine's son Linwood being arrested on rioting charges.
The son of the 2016 Democrat Vice Presidential nominee from Virginia engaged in a demonstration inside the Minnesota state capitol that involved setting off fireworks in the building to protest Pro-Trump speakers.
Linwood Michael Kaine, the 24-year old second oldest son of Tim Kaine, was placed under arrest for felony second-degree rioting during a scuffle that included a 61-year old woman from Plymouth, Minnesota, being hit in the head with a moving object, allegedly a smoke bomb.
Go to the next page to learn more about the incident and the reluctance of Senator Kaine to speak out about the violence: