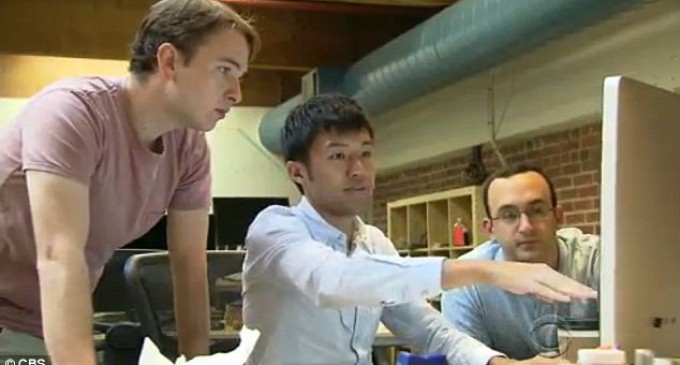 $600 million was spent on HealthCare.gov and it hardly works at all.
Meanwhile, 3 20-year-olds create a functioning Obamacare type site in just 3 days!
Even as President Obama has issued a constant refrain of how upset he is that his Obamacare website doesn't work and promises that he's on top of the fix, three 20-year-old website designers in San Francisco made a working Obamacare website using Healthcare.gov's own code. They did it in only three days.

The three web developers who created the site, HealthSherpa.com, programmed it to do much of what Healthcare.gov, the Obamacare website, is supposed to do.

The enterprising young men whipped up their version of Obamacare in just days working in their off time.

Unlike the Obamacare website, Ning Liang, George Kalogeropoulous and Michael Wasser's new site shows Americans the info they really want to see. Signing onto their site will show visitors healthcare plans and pricing that is available. All you do is enter your zipcode, and there it is.

The three are continuing to tweak their site to give visitors even more information, too. Just after their site went live, they added a section that will help visitors find out if they qualify for a tax subsidy.

"There was no thought of, 'How do we make money this time?'" web developer Wasser told CBS News. "It was like, 'This is a problem that we know we can solve in a really short period of time. So let's just do it.'"

The only thing the site doesn't do is connect visitors directly to the insurance companies so that visitors can actually buy a policy.

So these three guys can create a website that does the same sort of things that the Obamacare website is supposed to do and they did it in only a few day's time? Yet Obama has struggled for years to create a broken, mess of a site that no one can use?
Photo:
CBS