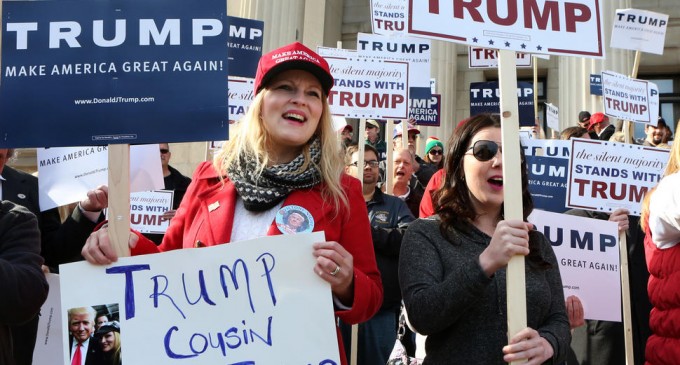 Massachusetts' Democrat Party shrunk by a lot this year, and they've got Donald Trump to thank.
Donald has been plagued for months with accusations that he is an unelectable general election candidate. People claimed, against oppositional data, that his appeal lies solely in the GOP's conservative base.
When he proved otherwise, like when he won big with New Hampshire independents, people failed to notice. Now, however, it's not just independent hearts that he's stealing. He's stealing those of the Democrat party as well.
While Donald's conservative credentials have been called into question many times as a liability, an unintended consequence of that perceived weakness — real or not —  may be surprisingly strong cross-party appeal.
Ted Cruz has hammered hard on Donald's "New York values," but now that those big, blue states are actually beginning to vote, those values may be what hands him in victory in the long run.
To see how many thousands of people have fled the ranks of the Democrat Party to become Republicans, read the next page: