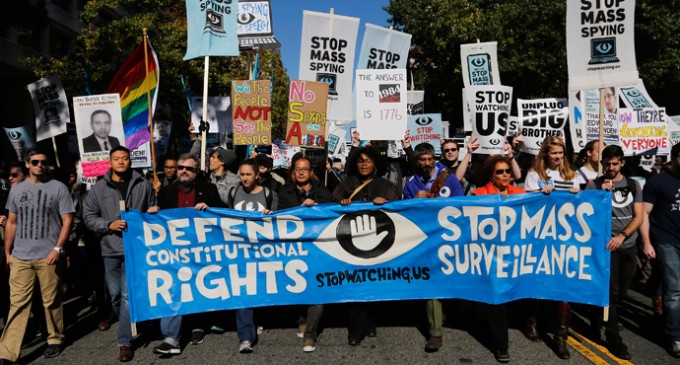 Much love to our patriots marching on Washington today!
Watch live updates today here: http://rt.com/usa/nsa-rally-mass-surveillance-786/
Thousands are marching on the National Mall in Washington, DC to protest covert NSA surveillance operations on the anniversary of the Patriot Act. The organizers are planning to present Congress with a petition which has acquired over 570,000 signatures.

Stop Watching Us is a collective of 100 public advocacy groups, among them the American Civil Liberties Union, Freedom Works, as well as individuals like Chinese artist/activist Ai Weiwei and Glenn Greenwald, the journalist who worked with Edward Snowden to expose many of the NSA's surveillance procedures. The rally is scheduled to begin at 11:30 am local time on October 26 – the 12th anniversary of the US Patriot Act.

"First, we are asking for a congressional investigation so we can shed light on exactly what the National Security Agency is doing. Secondly, we ask for reform of federal surveillance law, specifically Section 215 of the Patriot Act, Section 702 of the Foreign Intelligence Surveillance Act, and the state secrets privilege," Rainey Reitman, EFF activism director and lead organizer for Saturday's rally told tech news outlet CNET on Friday.