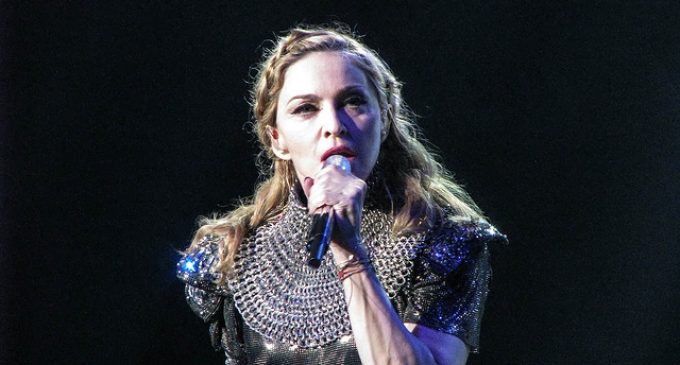 Madonna revealed in a recent interview that one reason she moved from Manhattan to Portugal with her four of her six adopted children was because they "needed a change," after the 2016 election.
"I wanted to get out of America for a minute—as you know, this is not America's finest hour," Madonna told Vogue Italia.
The 59-year-old has been very vocal about her disdain for President Trump. Not only has she publicly condemned Trump several times since he took office, while speaking at the Women's March on Washington she said she was "having thoughts about "blowing up the White House."
"I'm angry. Yes, I'm outraged. Yes, I have thought an awful lot about blowing up the White House," Madonna said in a profanity-laced tirade against President Trump. "But I know that this won't change anything. We cannot fall into despair." During her performance of "Human Nature," Madonna switched the song's lyrics to include, "Donald Trump, suck a d!ck."
Of course, such language only serves to incite violence. U.S. Secret Service reportedly opened an investigation into the singer for the remark.
Turn the page for details on Madonna's move: