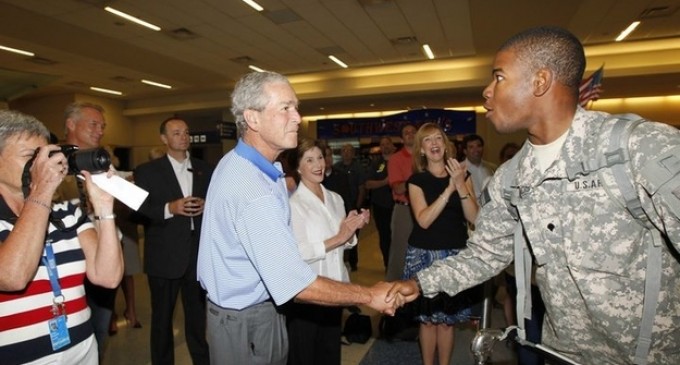 BuzzFeeder Benny Johnson shared a great post for the 4th of July that really merits a look. Here are some of his pointers:
We are a generation winding down from a decade of war.
There is a really good chance you know someone who served in Iraq or Afghanistan. Here are some nice ways to welcome them home or just say thank you.
Look them in the eye and give them a firm handshake. No one appreciates a firm handshake more than a soldier.
Admire their medals. They were hard-earned.
Always treat their families with great respect.
They have been through more than you could imagine.
Laugh with them!
Laughter is a medicine that works 102% of the time.
Sometimes it's important that you treat a soldier the way you would treat anyone else.
Listen.
Listening is often the best gift you can give someone.
Make sure you are respectful.
But if you only have a minute, look them square in the eye…
And say, "Thank you."
Source: Benny Johnson on BuzzFeed
Photo: Liveleak.com, YouTube.com