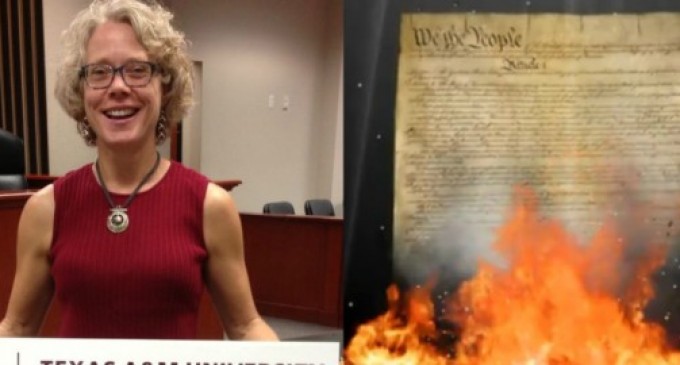 Friday a professor at the new Texas A&M University School of Law says the entire U.S. Constitution is obsolete and called for the repeal of the Second Amendment.
The professor, Mary Margaret "Meg" Penrose, made her controversial declaration during a day-long panel symposium on gun control and the Second Amendment at the University of Connecticut School of Law in Hartford.

UConn's main student-run journal, The Connecticut Law Review, organized the event, according to Connecticut Public Radio. It was well-attended, primarily by law students, law professors and local attorneys.

Penrose cited the Sandy Hook massacre, which occurred in Connecticut, as well as other mass shootings including the 2011 Tucson shooting that left six people dead and U.S. Rep. Gabrielle Giffords critically wounded.

Noting her own outraged that Americans continue to tolerate gun violence, Penrose asked audience members to raise their hands if they thought laws intended to prevent gun violence have been successful. No one raised a hand.

"I think I'm in agreement with you and, unfortunately, drastic times require drastic measures," the professor said, according to CTNewsJunkie. "I think the Second Amendment is misunderstood and I think it's time today, in our drastic measures, to repeal and replace that Second Amendment."

Penrose then proposed a solution that would allow each state to determine its own gun policies.

Penrose also noted that she tells students in her Constitutional law courses that the entire United States Constitution is an obsolete document.
What do you think about professor Penrose's suggestion? Should she really even be teaching law?
Source: The Daily Caller