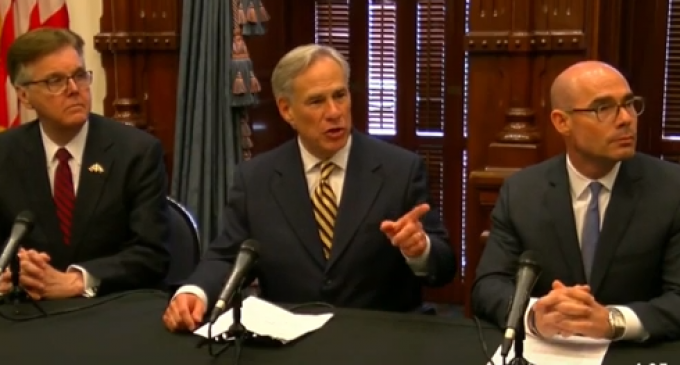 "From my standpoint, I don't even know why we have federal elected officials," Uvalde, Texas, Mayor Don McLaughlin told Conservative Review earlier this month.
Illegal immigrants and an international cartel smuggling operation have completely overrun Uvalde, Texas, a small town with a population of 17,000. Uvalde might be 40-60 miles from the border, but to many, it feels more like Juarez, Mexico.
"We are in no man's land. The state is not doing anything; the federal government is not doing anything," said McLaughlin. "We are getting nothing. I've lived here all my life and have never seen anything like this. The people in the communities are getting scared. What is coming that we don't see? Who knows? People up north and in D.C. have no clue what is going on here. They don't realize that these people are not being screened for diseases. We're fed up."
But the surge in illegals coming over the border doesn't present a threat only to the citizens in Texas cities and towns, but to the unaccompanied children and children of the migrants themselves. Lack of action by Congress to fund facilities where migrants are detained has caused a humanitarian crisis.
Acting Customs and Border Protection Commissioner John Sanders is urging Congress to pass a $4.6 billion emergency funding package that includes nearly $3 billion to care for unaccompanied migrant children.
Border Patrol is holding around 15,000 people, but the agency considers 4,000 to be top capacity.
"The death of a child is always a terrible thing, but here is a situation where, because there is not enough funding … they can't move the people out of our custody," Sanders said.
Governor Greg Abbott is now sending 1,000 National Guard troops to the U.S.-Mexican border in order to help stave off the flood of illegals that continue to pour in.
Move to the next page for details.