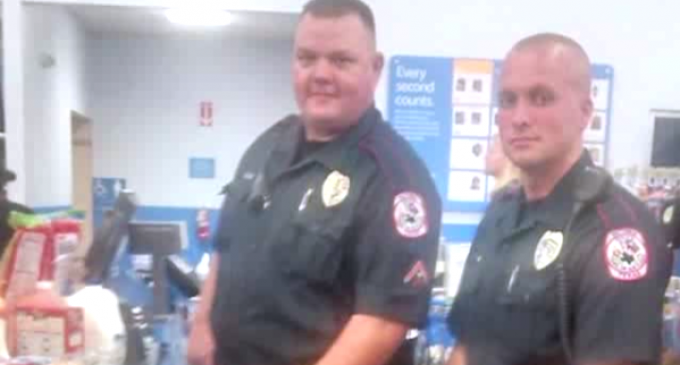 Senior Officer Bryan Knief and Cadet Officer Anthony Vacarro from Victoria, TX has been caught spending tax payer dollars by doing something you don't hear too often in the mainstream media.
These guys answered a call to find a family with no food in the house – so they went to a local grocery to buy them food. But they were 'busted' by a citizen, Rebecca Vasquez, who asked them what they were doing.
Cops in uniform buying groceries…what were they doing???
FULL STORY + VIDEO PAGE 2: