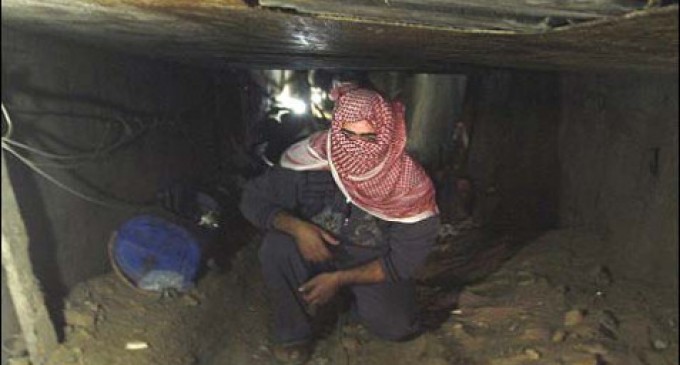 Five Hamas terrorists learned the hard way that explosives in tunnels are best detonated from afar. Ooops.
The explosion took place to the east of Gaza City, close to the security fence separating Israel and the Hamas-enclave of Gaza, according to Arab sources referenced by Yedioth Aharonoth.

Hamas reportedly initially denied that there were any injuries, and refused to explain what exactly occurred.

Eventually, Hamas told AFP that "five martyrs were killed in a resistance activity in Saghira neighborhood" in eastern Gaza City, without elaborating.


A local Arab security source was more forthright, telling AFP the "accidental explosion" happened "inside of an Al-Qassam Brigades tunnel, which collapsed on some 12 members."

The "work accident" is anticipated to have been a case of Hamas terrorists clumsily detonating a bomb they were planning to plant on the security fence, an attack pattern that has been used regularly and recently.
"Jihadi work accidents" are a fact of life for terrorists who 'work' improvising explosives in streets and tunnels hoping to maim and kill.
Sadly, this group of savages was not caught on video making their final mistake, but here's another of a terrorist blowing himself up with an IED.
source: INN
photo: INN