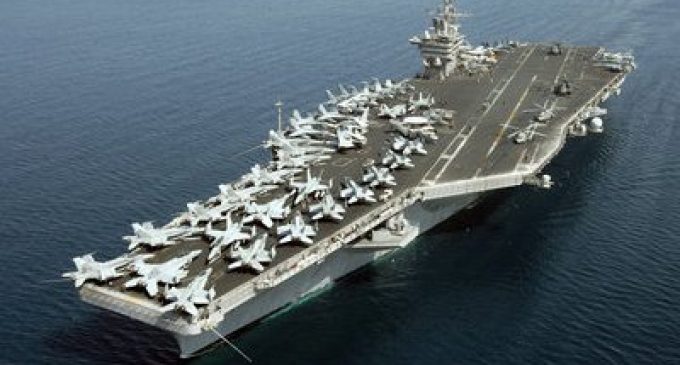 If Kim Jong-un is the attention whore that he's accused of being, he must be delighted right now. He not only has the world's attention, but the navies of several major nations near his waters.
The impending arrival of the U.S. Carrier Group John C. Stennis has been in the news for some days. Now we have learned that both China and Russia are sending intelligence-gathering ships to the area as observers or otherwise to "shadow" the U.S. carrier fleet. This does not come as any surprise as it's rather routine for warships to be sent to monitor the actions of potential adversaries.
While the presence of the Chinese and Russian ships is not a sign that hostilities are ready to break out, their presence does illustrate just how important matters with North Korea are, and how quickly things could escalate if hostilities were to break out.
More on page two.