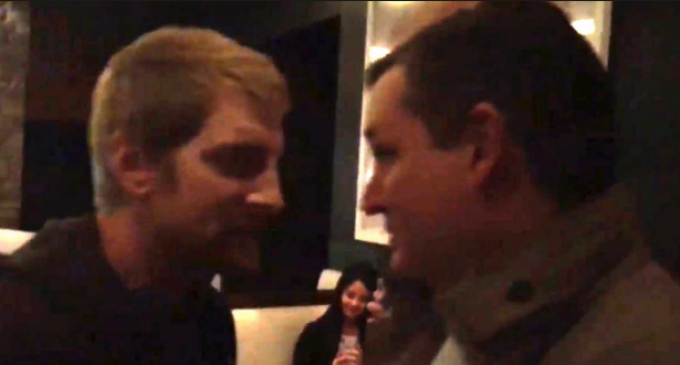 Senator Ted Cruz and his wife, Heidi, were forced to leave a D.C.-area restaurant on Monday after being accosted by protesters over their support for Supreme Court nominee Judge Brett Kavanaugh.
Videos appearing on Twitter show the couple leaving the restaurant as hecklers refer to the sexual misconduct allegations against Kavanaugh while chanting "we believe survivors."
"Beto is way hotter than you, dude," one of the protesters heckled, referring to Democratic Rep. Beto O'Rourke, his opponent in the midterm elections.
"God bless you," Cruz said.
"God bless you too," a heckler shouted back.
In a separate video, a woman asks Cruz how he will vote on Kavanaugh's confirmation and if he "believes survivors."
"God bless you, ma'am," Cruz responded.
"Bless you as well, I really appreciate you," the woman responded. "I'm a survivor of sexual assault. I believe all survivors. There are now three people who have come forward and who have said that Brett Kavanaugh has attacked them. I know that you're close friends with him. Could you talk to him about that? Could you talk to him about his position?"
Move to the next page for the videos: