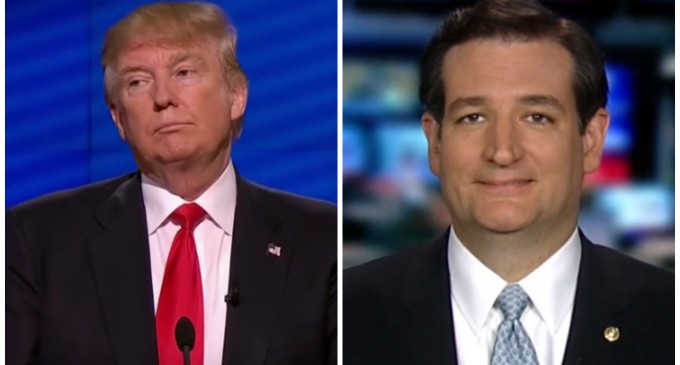 Ted Cruz continues to escalate his rhetoric against Donald Trump, with the Texas senator making some especially heated criticisms of the GOP frontrunner.
Having both long abandoned the pretense of neutrality the two maintained in the early days of the election cycle, Cruz and Trump have gone back and forth with each other on the campaign trail as the primary builds to a head. As the convention grows closer and closer, the attacks grow harsher and harsher.
This week, for instance, Cruz pounced on recent comments by Trump that he was okay with transgender individuals using the bathroom of their choice. The issue was raised when the real estate tycoon was asked about the North Carolina law that requires people use the bathroom corresponding to their biological sex.
Quick to note that this is a stance not exactly common on the right, Cruz cited it as further proof that Trump is not a conservative but rather, as he once famously claimed, a liberal with "New York values."
See more on the next page: