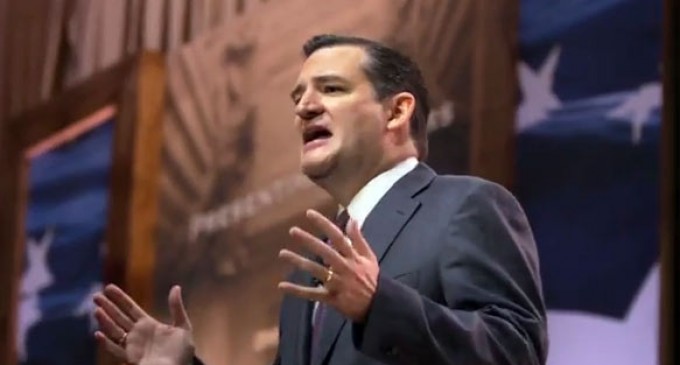 This stirring, cinematic video he posted to YouTube might be a clue.
"I'd never seen something like this from Cruz before," Allahpundit of Hotair writes. "At first blush, I thought maybe it was his way of stealing a little thunder from Rand Paul's overt presidential maneuvering lately. Here's Cruz reminding conservatives that Rand won't be the only game in town next year."
On the other hand, Cruz has posted other similar inspirational videos to his channel before. Maybe this is just something to build momentum and support. Either way, the video (below) has garnered over 80,000 views in just a few days.
What do you think? Would this move you to support the junior senator from Texas?
Source: The Blaze