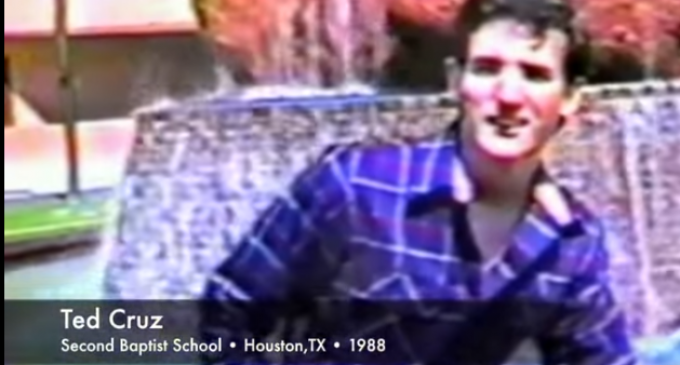 Your words are never erased, especially if you're an aspiring politician.
Ted Cruz revisited that lesson this week as a video of a young Cruz was recently uncovered, and it revealed that his current presidential campaign may be a long gestating step toward his ultimate goal of world domination.
So should we be concerned? Probably not.
Remember when the Hillary Clinton campaign dug up a grade school paper in which Barack Obama proclaimed that he wanted to be president? Hillary used the paper as an attack intended to prove Obama was power hungry from a young age, and hardly the grassroots candidate he proclaimed to be.
Well this video is like that paper, times ten. And to make any realistic assumptions about Ted Cruz as a result of the supposed joke may be ten times as silly.
Still, looking at user comments, the video remains unsettling to some given that Cruz may in fact become the most powerful man in the world.
Check out the video on the next page, including a young Cruz's musings on starting in adult films — and even butt sweat: