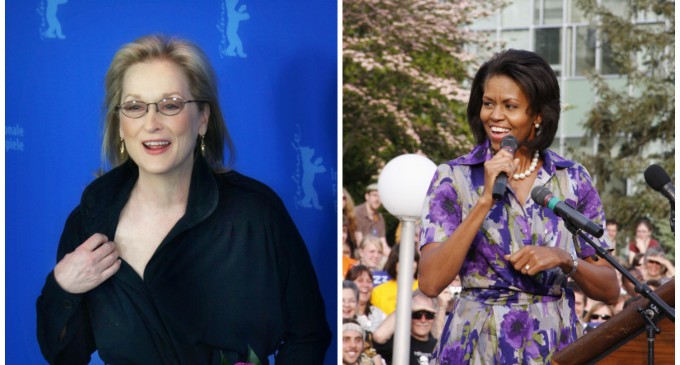 It appears Michelle Obama is going out with a bang on her final overseas trip as First Lady.  Milking the American taxpayers for every last drop of blood, sweat and tears, Michelle will live like royalty on her trip to Liberia, Morocco, and Spain.
The White House press release stated that the First Family, along with Mrs. Marian Robinson, Obama's mother,  will be traveling June 27—July 1, where they will meet up with actresses Frieda Pinto and Meryl Streep.
The vacation is justified as a way to promote the White House's female education initiative, "Let Girls Learn".  Though there are planned stops to promote this agenda, the price tag is exorbitant.  It seems sending a more cost effective liaison would have been just as effective as sending the First Family and her entourage.
Check out the price tag that you and I will pay for this fancy getaway, on the next page.