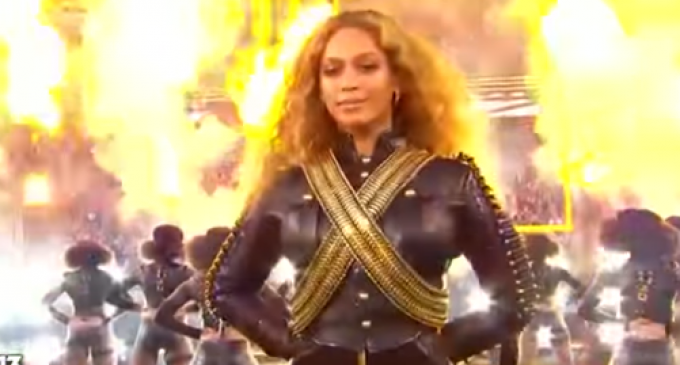 Beyonce caught heat on Super Bowl Sunday for an anti-cop, pro Black Panthers performance during the night's half-time show, and now she's feeling the repercussions.
As her politics have gone — as she sings —  "to the left, to the left" she might soon find that she's alienated a huge portion of the law enforcement community in the process.
That spells trouble for the Single Ladies singer, as she relies on them day in and day out. Not only does she hide behind the protections of the police and their guns in her every day life, the police are a necessary, irreplaceable force at her concerts across the nation.
At at least one venue, it doesn't look as if they're coming at all.
See where the police seem to be protesting Beyonce on the next page: