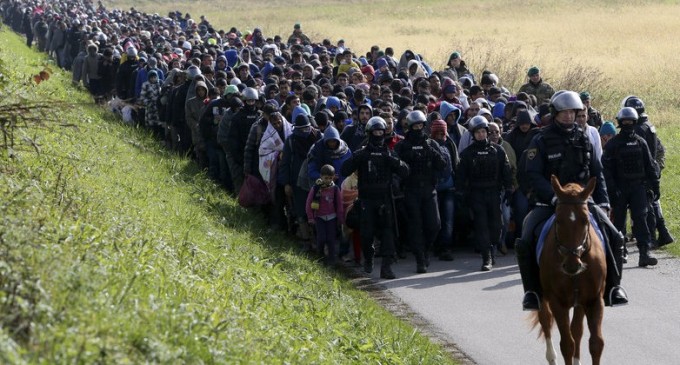 Germany's failure to see the danger in their migrant population has become both tragic and an obvious lesson in bad decision making, though they don't see it that way.
Four Syrian refugees, who arrived in Europe through the Balkans last year, have been arrested after being caught plotting to conduct a massive terror attack. The four men had planned to attack the city of Dusseldorf, using methods similar to those carried out in Paris. They hoped to use suicide bombs to target Heinrich-Heine-Allee, a very large street with a high number of public transport stops.
Two of the men allegedly received orders from ISIS to carry out the plot back in 2014, but they decided to wait and take advantage of the migrant situation. The plot was found out when Saleh A. the 25-year-old suspect who turned himself into French authorities, informed the proper people about their attack plans. Why he did this is still under speculation. Whether it was revenge or a heavy conscience, it probably saved a lot of lives.
Read more about this and an Islamic State Manifesto on the next page.