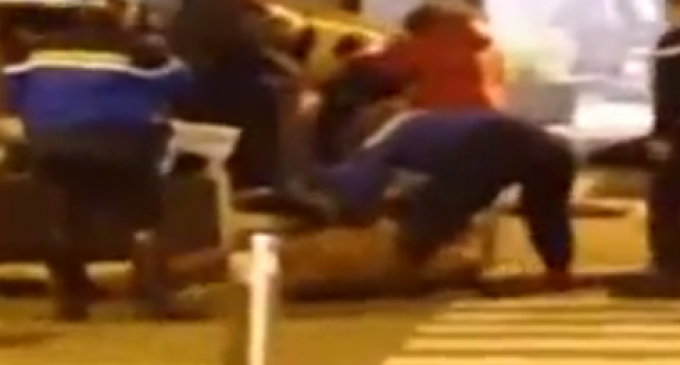 A suspect has been arrest in a series of terror attacks that occured in several locations in Paris  on Friday.  The death toll is hovering at 158 with 200 wounded.  In the shock, and as the French people remain on high alert, with a curfew instituted and all of Paris gone dark, including the Eiffel tower, the situation remain fluid.  All airports have been shut down, with the airspace over France closed, just as it was during 911.
Updates to the death toll and wounded will begin to increase, and as the dawn begins in France, Americans can reflect on our President's own words and attitude toward the ISIS terrorists who inflicted these attacks.
Obama remains unmoved by these attacks in terms of his language on identifying the attackers as terrorists, and specifically ISIS.  Early on is was evident by anyone who has been on this planet since 911, this is the modus operandi of terrorists from the Middle East, now organized into a "caliphate" called ISIS (Islamic State Iran Syria).
More on ISIS suspect caught alive next page