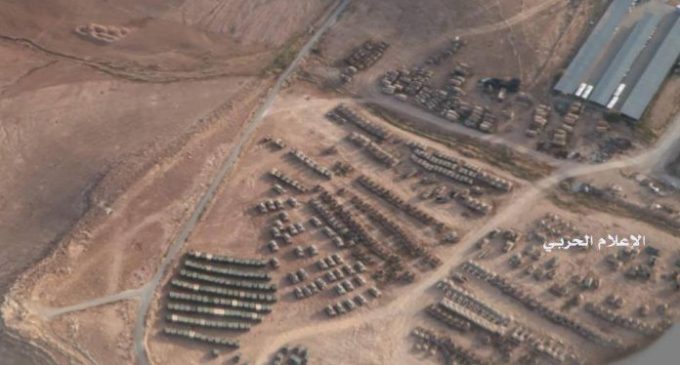 Drone surveillance conducted by Syria appears to indicate a massive invasion of Syria by the US and Jordanian militaries may be in the offing.
Reportedly, Damascus is on high alert because approximately 400 American and Jordanian military vehicles were spotted at a Jordanian military base near the Syrian desert border.
Photos obtained by the drones put the military resources in a location that may prove helpful to the rebel Free Syrian Army (FSA).
Learn exactly what types of military resources have been uncovered by the drones and what Syrian government sources may think could happen on the next page.