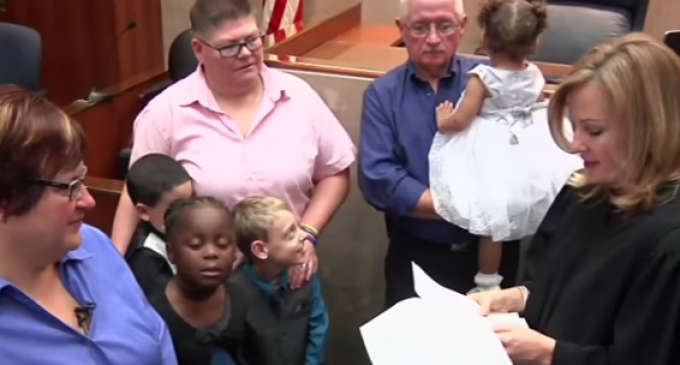 The legalization of gay marriage and the societal disruptions it brings and will bring are now beginning to appear. The platitudes suggesting that it is simply about allowing for "more love" and formalizing same sex relationships seldom takes into account issues such how such unions impact children.
Having said that, the cat is now out of the bag, and society will have to deal with situations such as gay parent adoption and custody of children by gay parents. One such case has just gone through the full gamut of legal wranglings, including being addressed by the Supreme Court.
The case involved two women who were in a committed relationship, living in Alabama for over 17 years. The first woman gave birth to three children while the couple was together, and the couple chose to have the second woman adopt all three children so they had two legal parents.
On advice of an attorney, the adoption was done in Georgia rather than in Alabama since Georgia had laws that were more favorable for such legal unions than were those in Alabama. Full parental rights were granted at that time to the non-biological partner.
See what happened to the adoption order, page 2: