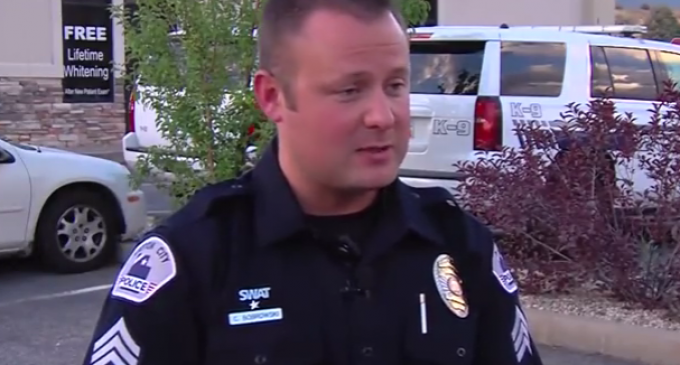 Subway has had their share of negative press, from their spokesperson Jared's conviction for possession of child porn and sex with minors, to the employee who laced a police officer's drink with meth and THC.
The Layton, Utah Subway employee, Tanis Lloyd Ukena, is now in jail after drugging the officer who had come through the drive-thru.  The officer reports that he thought his drink tasted odd and not long after the drugs began to take effect.  He noticed that he was not able to easily get his foot over the brake pedal while sitting at a red light.
The drugs continued to impair his ability to function as he made his way back to the Layton Police Department.  He was put under observation and it was noted that he drifted off and was not able to focused on questions or process information.
This a both a frightening experience for all police officers as many times their meals are on the road.
View the video and read how the cops apprehended Ukena on the next page.