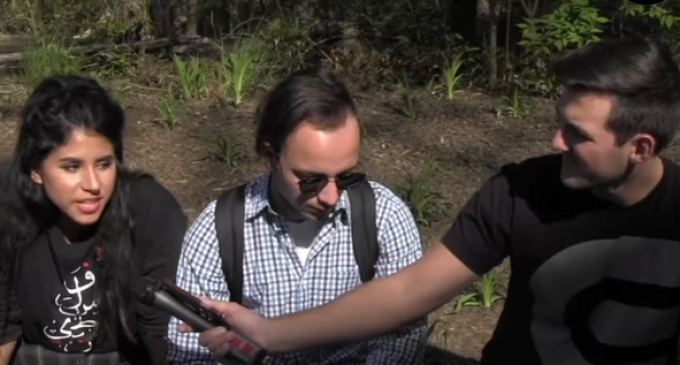 Reporters from CampusReform decided to create a short student video in celebration of Trump's 1st 100 days in office.
They went around asking students their viewpoints on different domestic and foreign policies conducted by the Obama administration. Except they told students these decisions were made by President Trump.
Liberal logic does not require understanding policies or even as much as reading the news. As one George Mason student inadvertently explained in such eloquent terms.
"Knowing Donald Trump is the one proposing it probably means there's like some turd in the punchbowl somewhere."
Numerous interesting perspectives arose from these interviews. Most informed people would likely assume that liberal students were oblivious to the point of stupidity. But, to actually hear them unknowingly compare Obama's policies to Nazi-ism? That is just too rich. Unfortunately for the students at George Mason University, video footage from these interviews is available on the next page.
Enjoy