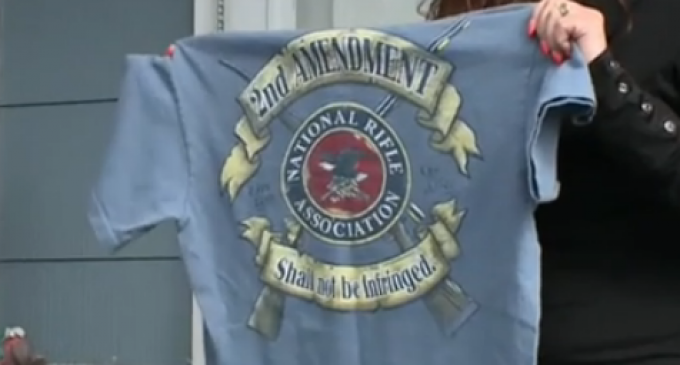 16-year-old Shane Kinney got suspended from his school for refusing to turn his NRA shirt inside-out.
According to his parents, a teacher at the high school told Shane the shirt was not appropriate.
"They said it was the guns," said Mr. Kinney, noting that the NRA emblem has crossed rifles.
Obviously, the Communist elements currently trying to get rid of guns in this county (no totalitarian state is complete without a disarmed populace) are trying to infuse an intolerant and fearful attitude towards firearms…and no 're-education' of a society is complete without bringing our schools into the mix.