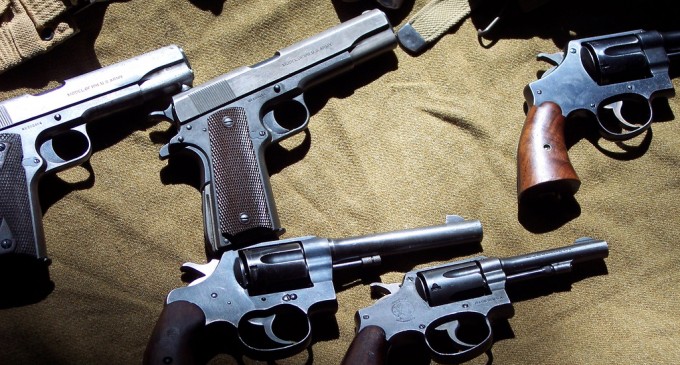 Fox News reports that gun purchases are soaring in Maryland ahead of new tighter gun control laws:
Applications for gun purchases in Maryland are soaring ahead of the start of a tough new firearms law that sets new magazine capacity limits and bans the sale of certain types of assault weapons.
The Washington Times reported that state police received 85,141 gun-purchase applications this year through Aug. 31. That's compared with 70,099 applications in all of 2012 and 46,339 applications in 2011. Maryland State Police have increased staffing to cope.

In August 2012, 38 employees were assigned to conduct background checks, but this year 73 employees are doing that work, according to Sgt. Marc Black. Black said 60 temporary staffers are also rotating hours.