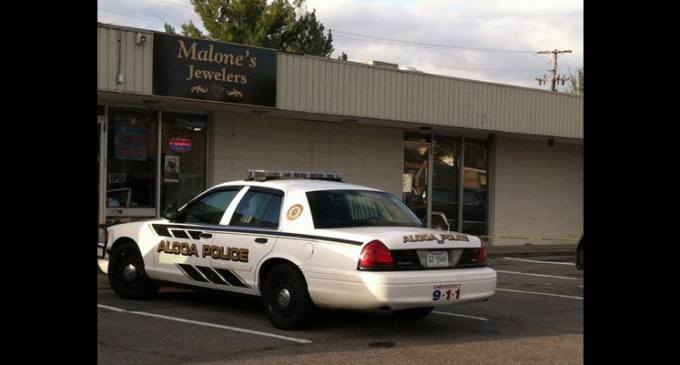 Yet another American who can be thankful for the 2nd Amendment!
Alcoa, Tennessee- According to local NBC affiliate WBIR, a jewelry store owner shot one of the men robbing his store, foiling the theft Thursday afternoon.
The Alcoa Police Department says two suspects went inside the the store. While one suspect was asking about merchandise, the other jumped the store's counter and ran to a backroom.

Alcoa PD Detective Kris Sanders said both suspects then tried to leave with some money. The store's owner then shot one of the men in the stomach area with a handgun.

Sanders said authorities arrived to the scene within minutes of the incident. He said they then arrested the two suspects inside the store.
Source: WBIR
Photo: WBIR