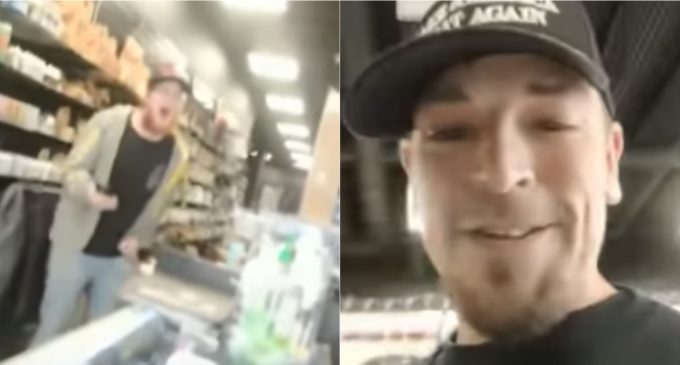 In what has got to be the meltdown of the year caught on video, a clerk at Xhale City vape shop in Tucker, Atlanta flew into a screeching tantrum after a customer wearing a pro-Trump t-shirt entered the store.
"If you do not stop recording in my store, I'm going to call the police and ask you to leave," the employee is first heard saying in the video.
The customer, Ian Furgeson, refused to leave which triggered the employee into screaming "F*ck off dude! F*ck off! Get the f*ck out of here!" After the scream the employee assaulted Furgeson.
The clerk proceeded to make a phone call, telling someone that a customer was wearing "some Trump bullsh-t."
"I'm not serving anyone that has to do with that f-cker," he said, referring to President Trump. "He's a treasonous a–hole."
Turn the page for the full video and to see the fate of the clerk.