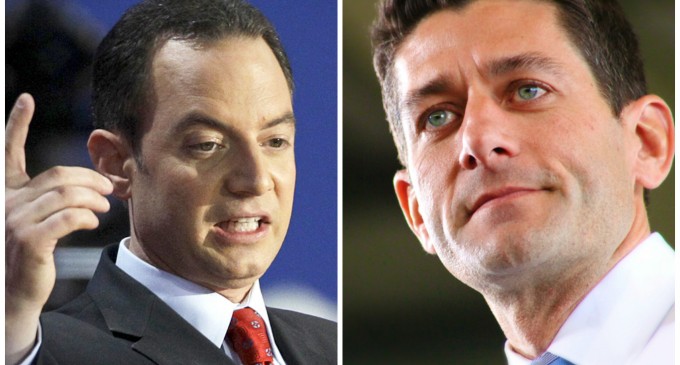 Rumor has it that "Ryan and Priebus are working on a plan to "extort Trump" at the RNC", according to Roger Stone.  This is predicated on the fact that the Speaker of the House, Paul Ryan, has refused to endorse Donald Trump as the prospective Republican nominee.
In an attempted strong-arm maneuver, Trump told NBC's Meet the Press this past Sunday that he would undertake removing Ryan from his position at the convention, should he continue withholding his support.
Roger Stone believes that Reince Priebus is not going to "unite the GOP" behind Trump to defeat Hillary, but rather he and Ryan are planning a coup at the convention.   Stone plans to bring the Ryan and Priebus plan to light and "expose" their plan to "extort Trump" at the Cleveland convention.
Read more on the following page.