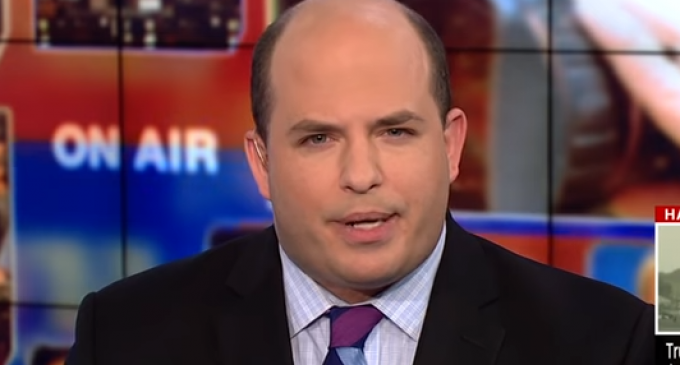 Sunday on CNN's 'Reliable Sources', host Brian Stelter put forth the question if anyone could trust what President Trump had to say about his meeting with Russian President Vladamir Putin.
"How will we really know what happened when Trump and Putin get together?" Stelter asked. "We'll never really know what is said," Stelter said, "because, really, can we trust either man? No, we can't."
Ah, the spin. Since when do transcripts of the meetings between world leaders ever get released? No, Stelter, we will never know what they actually said, for obvious reasons. The Counterfeit News Network is not concerned with any type of real news reporting, the propaganda machine is only seeking to play upon the fears of their liberal base.
In the past, he argued, what the president said meant a lot, but "not anymore." he said.
No? It would seem that when Trump talks, CNN talking heads explode to reveal the insanity that has always been on the verge of boiling over. Trump's brilliant but simple strategy to get the network to put their liberal lunacy on full display is simply to call them out.
Turn the page to see the latest victim of Trump Derangement Syndrome: